Expert marketing sales and skillful management of trade shows and expositions are paramount to the successful generation of revenues for any organization. Meeting Insites International possesses a clear understanding of the complexities of the trade show business and has far-reaching capabilities to market and manage your show throughout the world with unsurpassed results.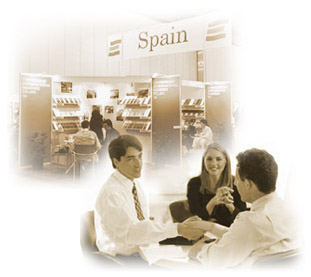 The exposition represents a forum and an opportunity where customers and prospects come to the marketplace, expecting to do business. We will create and implement an innovative and professional marketing program to achieve the primary goal of exhibit space sales while fulfilling the information and purchasing needs of those who attend the exposition. We will promote your trade show as if every participating exhibitor has a temporary sales office as well as a display on your show floor.

As expert exposition managers we will manage every aspect of your trade show, including: preparation and distribution of the exhibitor kit, appointing official exposition service contractor and subcontractors (freight forwarder, drayage, photographer, security, audio-visual company, florist, etcetera), arranging for basic services and responding to the customer service needs of exhibitors and exposition attendees. We will be available on-site to carry out every exhibition detail, foresee and troubleshoot issues which may arise on-site, thus ensuring a flawless production.