Whether you are a U.S. based organization that holds events in the international marketplace, or an overseas corporation looking to host an event in the United States, Meeting Insites International is the right choice. Our first-hand knowledge (both cultural and product) of international and domestic markets make us the perfect company to fulfill this need.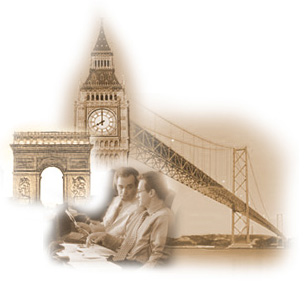 When dealing with people it is important to be knowledgeable about their national customs, expectations and standard protocol. Meeting Insites International has first-hand experience in both Europe and Asia and will ensure that there are no miscommunications or misunderstandings due to cross-cultural customs and considerations.

Hosting international delegates requires vast amounts of pre-planning time, due to obstacles such as time zones and language barriers. Successful planning of a new product launch, shareholder meeting, customer appreciation event, or a conference and trade show, requires an infinite number of resources as well as savoir faire. In addition to standard meeting activities we also have access to the specialized services required for international events. These include translation and interpreting services, freight forwarders and customs brokers, travel arrangements and document preparation, foreign currency exchange, pre and post symposia tours, and airport meet-and-greet services. With Meeting Insites International, organizing and managing an event overseas can be as painless as handling one domestically.