Before, during and after the show, Meeting Insites International will prove an invaluable resource to ensure the smooth operation of your event. The number of details and to-dos can become a daunting task for those who don't perform these functions on a regular basis. With Meeting Insites International you can relax and enjoy the event while we take care of all the details.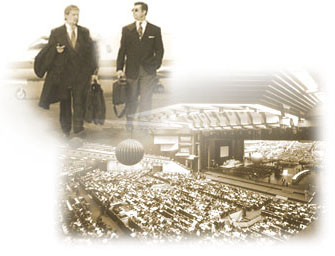 We will organize, arrange and communicate to all facilities, vendors, as well as to the client, every detail of the event. All specifications are arranged and then formatted into a document and distributed accordingly. Every detail of the meeting is contained within this document and it is updated as the planning process progresses.

Our highly trained and experienced representatives will provide on-site management and support from set-up through the tear-down process. Visible and at your service at all times during the event, our staff members serve as an extension of you and your organization, maintaining consistency and providing the highest quality service.